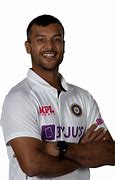 Mayank Agarwal, Cricketer, India
Mayank Agarwal is an Indian cricketer who represents the Indian national cricket team in all formats. He was born on February 16, 1991 in Bangalore, India.
Mayank Agarwal made his first-class debut for Karnataka in 2010 and quickly established himself as a consistent performer in domestic cricket. He was later selected for the Indian cricket team in 2018 and made his international debut in a Test match against Australia.
Mayank Agarwal is known for his technically sound batting and has been a consistent performer for India in all formats of the game. He has several notable performances to his name, including multiple double centuries in Test cricket and several centuries in limited-overs cricket.
In addition to his international career, Mayank Agarwal also plays for Kings XI Punjab in the Indian Premier League (IPL). He has been a consistent performer in the tournament and has been a key player for his team in recent seasons.
Off the field, Mayank Agarwal is known for his hard-working and dedicated personality and is widely regarded as one of the most talented young batsmen in Indian cricket. He is also involved in several charitable initiatives and is a role model for young aspiring cricketers.